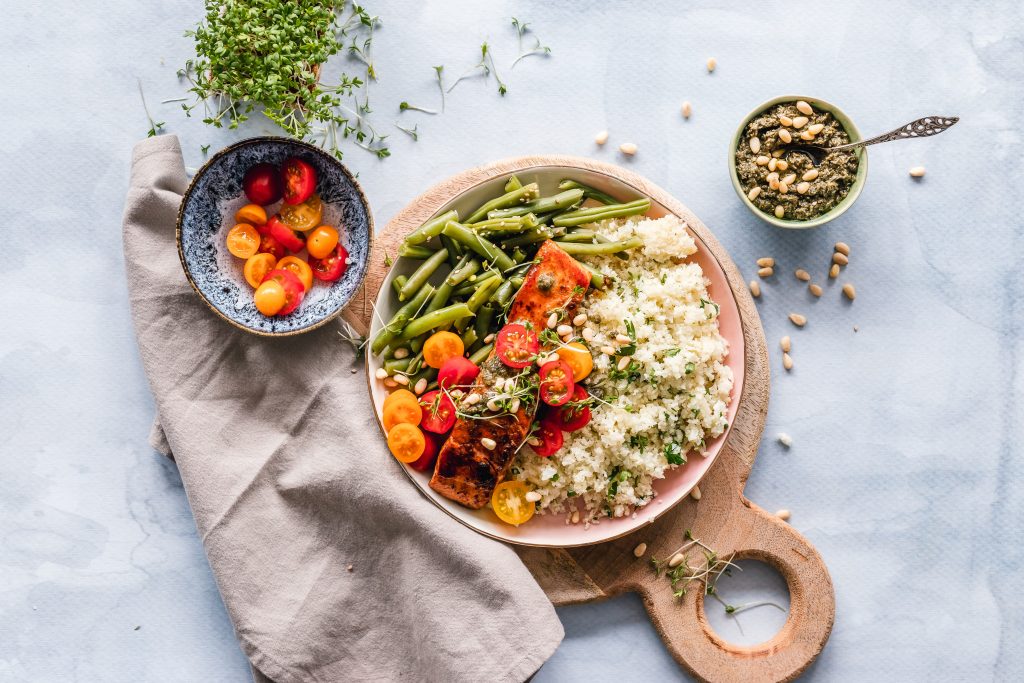 3 Tips to Enjoy Your Meals as a Diabetic Individual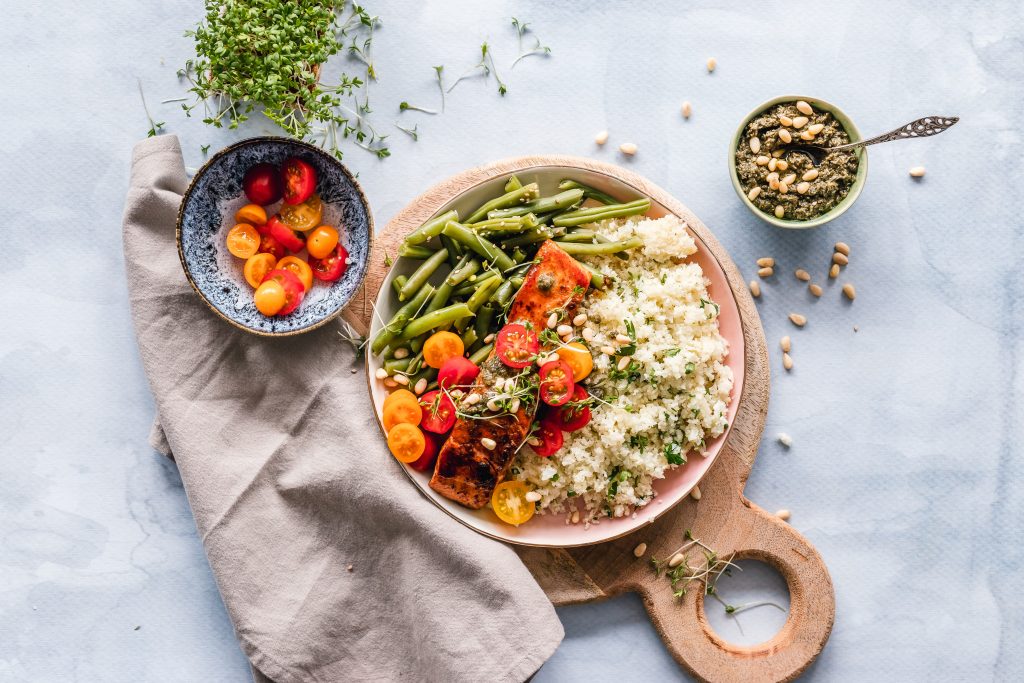 3 Tips To Enjoy Your Meals As A Diabetic Individual
No matter how much one may try to look away, it is impossible to deny the litany of dietary restrictions that come with a diabetes diagnosis.
As many of us are aware, diabetes mellitus is a chronic disease characterized by high blood sugar levels, owing either to the pancreas's inability to secrete insulin (type 1 and 2 diabetes) or the body growing resistant to insulin's effects (type 2 diabetes). To regulate blood glucose levels, diabetic individuals are encouraged to cut down on carbohydrates, and to avoid sugary foods and beverages, such as baked goods, ice cream and soft drinks. Fried foods, or other foods rich in saturated or trans fats are also a no-go, given the correlation between weight gain and the body's resistance to insulin.
Taking these restrictions into account, mealtimes will likely not be as extravagant or as decadent as before. Nevertheless, we believe that with a little effort and creativity, it is still entirely possible to savor nutritious meals that scratch the flavour itch. Here are 3 tips to enjoy your meals as a diabetic individual.
Condiments, spices and seasonings to add colour to an otherwise boring dish.
We are often cautioned against the excessive inclusion of salty foods in our diet. High sodium consumption is linked to higher blood pressure levels, and consequently an increased risk of heart disease. This holds all the more true for diabetic individuals, who are inherently twice as likely to fall prey to heart disease, according to research by the American Heart Association.
As an alternative to salt, diabetic individuals can consider the addition of herbs, spices and other condiments to augment the flavour of their everyday dishes. Vinegar for example is a zero-fat, zero-salt condiment commonly stocked in a myriad of varieties on our supermarket shelves. A sprinkling of apple cider vinegar can add some much-needed kick to an otherwise plain salad. Vinegar and olive oil marinated cucumber slices can also serve as a healthy snack should you feel peckish in the day.
Certain spices may even aid in managing the symptoms of diabetes. Garlic for instance has traditionally been recommended to improve cardiovascular health by reducing blood pressure and cholesterol levels. Turmeric, a brilliant yellow spice that can add an earthy, peppery undertone to fish and rice preparations, may improve insulin sensitivity and beta cell function in the pancreas. There is inconclusive scientific evidence for these spices to treat diabetes, but they certainly add flavour to our food and are harmless in small quantities.
Taking a favourite food and substituting certain ingredients with healthier alternatives.
Instead of tossing out your comfort foods, think out of the box and prepare them using healthier ingredients. Should the urge to consume baked goods kick in, mashed avocado, rich in healthier unsaturated fats, can serve as a viable substitute for butter, altering very little of the taste and texture of the finished product. For those averse to avocado, its flavour can also be masked easily with cocoa powder, a lower fat alternative to the chocolate often added to cookies and brownies.
For those who miss the homely comforts of fluffy white rice, the humble cauliflower may provide the solution. Simply toss a head's worth of cauliflower florets into a food processor, pulse until crumbly and there you have it – a low-carb but high-fiber vehicle through which you can prepare a whole host of different dishes. Stir fry with some kimchi for a tangy fried rice alternative, or sauté with turmeric, cumin and seasonal vegetables for a delicious pilaf.
Expanding your dessert horizons
When we think of dessert our minds usually jump to sweet treats like ice cream and cake, many of which are simply not realistic additions to the diabetic diet. It would be wise then to broaden our idea of what desserts can be.
Many mistakenly believe that diabetic individuals should avoid fruit at all costs. This is simply untrue, and would equate to losing out on the fiber, vitamins and minerals essential for good health. Being diabetic simply means making smarter choices on the types of fruit you eat. Fruit salads for example, composed of fruits ranging from low to moderate on the glycemic index, such as grapefruits and peaches, are a nutritious means of curbing that sweet tooth.
Diabetic individuals can also consider yogurt as a potential dessert alternative, though some caution is advised – certain yogurt varieties contain added sugars in the form of high fructose corn syrup and dextrose. Plain Greek or Icelandic yogurt containing less than 10g of total sugar per serving is recommended. It can be enjoyed simply, topped with frozen mixed berries and assorted nuts. Freezing a container of yogurt is also an ideal substitute for ice cream, providing a low-fat option to beat the heat.
Final Thoughts
Ultimately, when you stop seeing mealtimes as a chore, restructuring your diet, an essential task for all diabetic individuals, starts to become less daunting and far more enjoyable. And if you ever require guidance on your meal planning journey, help is always available. Consult an endocrinologist or dietitian for professional advice on how you can start eating healthier and happier.
Article reviewed by Dr Tay Tunn Lin, Senior Consultant Endocrinologist at Livingstone Endocrine, Diabetes & Thyroid Clinic.
---
References
Taylor, R. B. (n.d.). Diabetes mellitus: Type 1, type 2, and gestational diabetes. WebMD. Retrieved Feb 8, 2022, from https://www.webmd.com/diabetes/guide/types-of-diabetes-mellitus#091e9c5e80238a99-2-5
(2020, March 6). Insulin resistance occurs when insulin levels are sufficiently high over a prolonged period of time causing the body?s own sensitivity to the hormone to be reduced. Diabetes. Retrieved Feb 8, 2022, from https://www.diabetes.co.uk/insulin-resistance.html#:~:text=Resistance%20to%20insulin%20causes%20the,weight%20gain%20and%20insulin%20resistance.
How salt impacts your blood pressure & more. Cleveland Clinic. (2021, December 17). Retrieved Feb 8, 2022, from https://health.clevelandclinic.org/kidneys-salt-and-blood-pressure-you-need-a-delicate-balance/
Most U.S. adults with diabetes aren't managing the risks for heart disease. www.heart.org. (2022, January 10). Retrieved Feb 8, 2022, from https://www.heart.org/en/news/2022/01/10/most-us-adults-with-diabetes-arent-managing-the-risks-for-heart-disease
Harrar, S. (n.d.). Is vinegar good for you? Consumer Reports. Retrieved Feb 8, 2022, from https://www.consumerreports.org/healthy-eating/is-vinegar-good-for-you/#:~:text=Because%20of%20its%20acid%20content,to%2027%20calories%20per%20tablespoon.
Petre, A. (2020, December 8). Garlic for blood pressure: Beneficial or bogus? Healthline. Retrieved March 18, 2022, from https://www.healthline.com/nutrition/garlic-for-blood-pressure#effects-on-blood-pressure
Badr, A. M., Sharkawy, H., Farid, A. A., & El-Deeb, S. (2020). Curcumin induces regeneration of β cells and suppression of phosphorylated-NF-κB in streptozotocin-induced diabetic mice. The Journal of Basic and Applied Zoology. Retrieved February 8, 2022, from https://basicandappliedzoology.springeropen.com/articles/10.1186/s41936-020-00156-0.
Smith, S. R. (2019, May 2). Baking tip: Did you know that you can substitute avocado for butter? Kitchn. Retrieved Feb 8, 2022, from https://www.thekitchn.com/substitute-this-avocado-for-butter-when-baking-174382
Petre, A. (2020, April 17). Cauliflower Rice: Calories and nutrition facts. Healthline. Retrieved Feb 8, 2022, from https://www.healthline.com/nutrition/cauliflower-rice-calories
British Heart Foundation. (2019, January 4). 8 diabetes myths you shouldn't believe. Retrieved Feb 8 2022, from https://www.bhf.org.uk/informationsupport/heart-matters-magazine/nutrition/myths-about-diet-and-diabetes#:~:text=Myth%202%3A%20People%20with%20diabetes%20shouldn't%20eat%20fruit&text=Fruit%20is%20higher%20in%20natural,diet%20that%20is%20the%20problem.
Carey, E. (2019, August 27). 10 low-glycemic fruits for diabetes. Healthline. Retrieved Feb 8, 2022, from https://www.healthline.com/health/diabetes/low-glycemic-fruits-for-diabetes
Hugues, S. (2022, January 1). The best yogurt for people with diabetes. Verywell Health. Retrieved Feb 8, 2022, from https://www.verywellhealth.com/greek-yogurt-nutrition-1087149